New releases and the Gore Infidel / Dave Swain back catalogue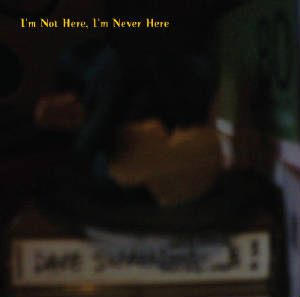 DAVE SWAIN : I'm Not Here, I'm Never Here G.I.014CD
2009 After two years of writing, recording and mixing, then a further six months of promoting this material on a shoestring budget, the much awaited second Dave Swain album has arrived. 'I'm Not Here, I'm Never Here' has already been causing waves in the underground scene all over the world and Dave has so far received more radio plays in 2009 than any other complete calendar year. Free from all the disasters which held up work on the debut album, this is a very varied but much more together album, consisting of 15 tracks / 50 minutes of intriguing sounds, the occasional song thrown in for good measure and Dave's trademark subtle production (listen carefully to some of these tracks and be amazed by what is sometimes going on just beneath the surface!) Perhaps the best way to describe this album is to take two handfuls of 'Istvan Zsolt', add one cup of 'While You Were At Church', sprinkle the 'Circuit Bent Selections' e.p. liberally and stir thoroughly.
Opening with the very popular 'Pigeon Chaser' to give an indication of what is to come, some people have been very attracted to the controlled (?) mayhem of tracks such as 'Surfing On A New Tide Of Violence' and 'Just Another Country' ("Liable to take your head clean off" as Dandelion Radio's Andrew Morrison stated in July 2009!), others have appreciated the more hypnotic, repetitive elements of 'EVP Dance Hall' and 'Softcore Pubstep' while some do prefer the slightly more conventional form of tracks such as 'Cartooner' (Rockomondo, Dandelion Radio etc.) and 'Idler' (featured on Stuart Maconie's BBC 6 Music show, January 2010.) Due to the very nature of circuit bent instruments, some of these elements are completely unique and highly unpredictable but this only adds to the whole ambiance of this album. Respected industry professionals such as Steve Barker, Michael Fenton, DJ Marcelle, DJ Ottic and many others have already appreciated that this album really is something totally "different" and the number of new DJs continually contacting us for promotional/advance copies shows that the word is continuing to spread and spread at a remarkable pace. As always, this album is available for the cheapest possible price and the "Buy it now" button below includes FREE worldwide delivery, so grab yourself a bargain ....and enjoy some of the freshest sounds from the UK undergound scene!
Cracklin' Radio featured album of the week August 2009
"Wonderful Stuff" - Roger Hill, BBC P M S
"The future of music....nothing short of fascinating" - Lotus Magma magazine
"Just Incredible" - Shane Quentin, The Garden Of Earthly Delights
"Totally ramming it up in a very interesting way!" The Sound lab, Triple J / ABC Radio
Tracklist:
01. Pigeon Chaser
02. Bunker
03. Strychnine Come Dancing
04. First Day At NASA
05. Just Another Country
06. EVP Dance Hall
07. Cartooner
08. Softcore Pubstep
09. Some Other Broken Day
10. New Bazaar
11. That Last Bus Feeling
12. Idler
13. Gravity Depravity
14. Surfing On A New Tide Of Violence
15. I think Of You Chernobyl
£9.00 GB Pounds sterling, including worldwide shipping
Dave Swain - Circuit Bent Selections e.p. (G.I. 13)
2008 Having been very heartened by the wide exposure and very positive listener feedback to Dave's circuit bent recordings, we have now compiled seven of these tracks for release as an EP. Our efforts and resources are all geared towards the next complete album but, in keeping with current trends, we have decided to make this e.p. our first ever exclusively digital release. Comprising short length tracks (all seven "live", unedited improvisations in under 15 minutes speaks for itself!) starting with the listener friendly 'Battery Dance' and ending with the equally popular 'Got A Little Give', this collection goes way beyond simply glitch recordings and shows the true diversity and potential of circuit bent instruments. 'Painting with Cyrillic' is the most experimental track with its abrasive, abstract sounds, whereas 'I Am Busner' combines cheesy keyboard programmes with bends that manipulate and throw musical "form" out of the window, has a black humour all of its own and 'Let's Take The Whole Of Finland By Storm' has it's own dark edge before descending into frantic audio farce.
Please note that this e.p. is ONLY available as a download via the iTunes store and all other reputable download sites.
Tracklist:
1. Battery Dance
2. Rock God
3. 70 20 10
4. I Am Busner
5. Painting With Cyrillic
6. Let's Take The Whole Of Finland By Storm
7. Got A Little Give
"Cool stuff...it's a lot of fun" - Fenella Kernebone, The Sound Lab, ABC
"Fascinating Stuff indeed" - Roger Hill, Pure Musical Sensations,
BBC Radio Merseyside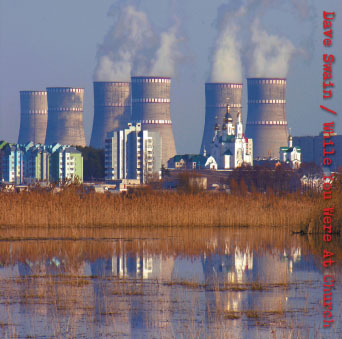 G.I. 12CD Dave Swain - While You Were At Church (CD mini album)

2007 Having recorded so much material over the past six years it would be very easy to put out one or two more complete CDs of "other" recordings but, as Dave works on his second album, 'While You Were At Church' is very much a companion volume to the widely acclaimed 'Istvan zsolt's Plane Ticket' that concentrates on quality rather than quantity. This 25 minute collection starts with the atmospheric, hypnotic instrumental '43 Birthdays, 29 Candles' ("That beautiful thing" - Fenny, BBC On The Wire) then incorporate fan favourites from the limited edition CD-R releases, such as 'Second Breakfast' and 'Giada', which have never before been released to the public at large. Along with 'Bus Mummy'(as recently featured on ABC's The Sound Lab) the other tracks that feature here were not completed until after the release of 'Istvan Zsolt', with the exception of 'Murmur Mermaid'. This spartan guitar and voice track features the singing talents of Winnie Storms and was (unfortunately) just too long for inclusion on the debut album. As a bonus, there is the 2007 going-out-take remix/version of 'Sportive' to round things off. As you would expect, this work crosses boundaries and interweaves between perceived musical genres in one interesting and easy to digest package...

Tracklist: 1. 43 BIRTHDAYS, 29 CANDLES 2. WESTERN COMFORT 3.SECOND BREAKFAST 4. A BRIEF HISTORY OF LOS ANGELES (PART 2) 5. MURMUR MERMAID 6. BUS MUMMY 7. GIADA 8. SPORTIVE (GOING-OUT-TAKE REMIX)


£7.00 (GB pounds sterling) including worldwide shipping




G.I. 11 / G.I. 11CD Dave Swain - Istvan Zsolt's Plane Ticket

2006 It's been a long, difficult five years but...after five singles, three e.p.'s, two mini-albums and a compilation, the debut album from Dave Swain is finally here. The CD and 12" LP comprises 16 tracks, including the widely acclaimed 'Sportive', the complete version of 'Goodnight America', a remastered version of the fan's favourite 'Media Monkey', 'School salad' and 'Silvernails' (the previously untitled final track) from "Insurmounatables" and much, much more. A truly eclectic acoustic / electronic package of guitars, keyboards, beats, no beats, songs, instrumentals, polyglot voice samples, field recordings, sound effects and other oddities, including tobacco tins, cartons of cotton buds (and even a sampled stylophone). All done with Dave's trademark subtle production, this is the five year journey that has become Istvan Zsolt's Plane Ticket and we are damn proud of it. Featuring guests Marta Silbernaglova (dekuji), Alina Poliakaite (spasibo), Nico Forster (danke), Winnie Storms and numerous unwitting "contributors", it's finally time to check in ladies and gentlemen....
"A fantastic CD for lovers of something different. The sparkling freshness of this piece of intensely crafted and utmost cared for musical expression is of an absolute integrity and honesty that is rarely matched"
Dogmatik magazine


"(This) intiguing collection of songs and sound collages"
Robert Sandall, BBC Radio 3
"A unique, uncompromisingly left-of-centre treasure trove"
Butterfly Crush zine
(Read the complete [rather excellent] review)
Tracklist: 1. GOOD DAY FOR CACTUS 2. SPORTIVE 3.BRAND NEW JESUS
4. ICY QUEUE ( ALT RUDEY ) 5. MEDIA MONKEY 6. MY THERAPIST SAYS THAT YOU NEED HELP 7. GOODNIGHT AMERICA 8. CRYHOUSE 9. SUN OVER SIMFEROPOL
10. NT WRKNG 11. SILVERNAILS 12. LINE CENTRAL 13. SCHOOL SALAD
14. RECUERDO 15. LAST YEAR'S VISITOR 16. DRIVE AND TRUST

£8.00 (GB pounds sterling) including worldwide shipping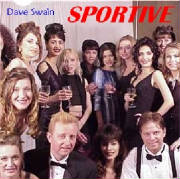 G.I.10 DAVE SWAIN - Sportive 7" 45
2005 Judging by the amount of feedback and mail we have received continually since Rob da Bank first played the demo version of this track, 'Sportive' certainly seems to have captured a lot of people's imagination! All the lyrics were taken from "genuine" internet dating profiles, as a "lady" sells herself to you, all to a gloriously pseudo-romantic soundtrack...though you soon realize that things aren't quite as they seem... It's about much more than scammers and marriage agencies - " It's two halves of the same whole" as an American "profile" comes in at the end and shows, not only how similar the supposed opposites of Russia and America really are, but how it's all about greed and not about need at all. We're damn proud of this limited edition single (300 copies only folks) and naturally urge you to grab it while you can! This track would never have been possible without the kindness and effort of Marta Silbernaglová and Alina Poliakaité, to whom Dave is indebted. Tap your foot to the irony and declare: "I AM sportive!"
Sportive B/W Goodnight America (radio edit) 7" single
£5.00 (GB pounds sterling) INCLUDING WORLWIDE DELIVERY - Grab it while you can!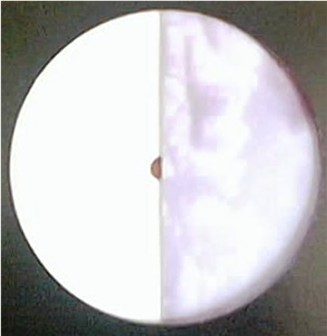 G.I.09 INSURMOUNTABLES 10" E.P.
115 copies ONLY available through this web site
2004 White label 10" w/ colour insert comprising 8 shorter tracks; From the "orchestral" 'School salad' (fans of 'Sum of the parts' will be glad to hear further Winnie Storms' voice samples) to the beat-ridden 'Cold calling card' (the only track to break the 2-minute barrier) Much of this project has a very 'contemporary' feel - beats, loops, samples / sampler work and, of course, NO singing. Very little guitar also, but fans of Dave's guitar work will find the untitled last track a very pleasant surprise.....On form and on vinyl - who could ask for any more?

U. K. : £ 6.50, E. U. : £ 7.50 / 11 Euro, U. S. / Rest of the world : £ 8.50 / $ 15.00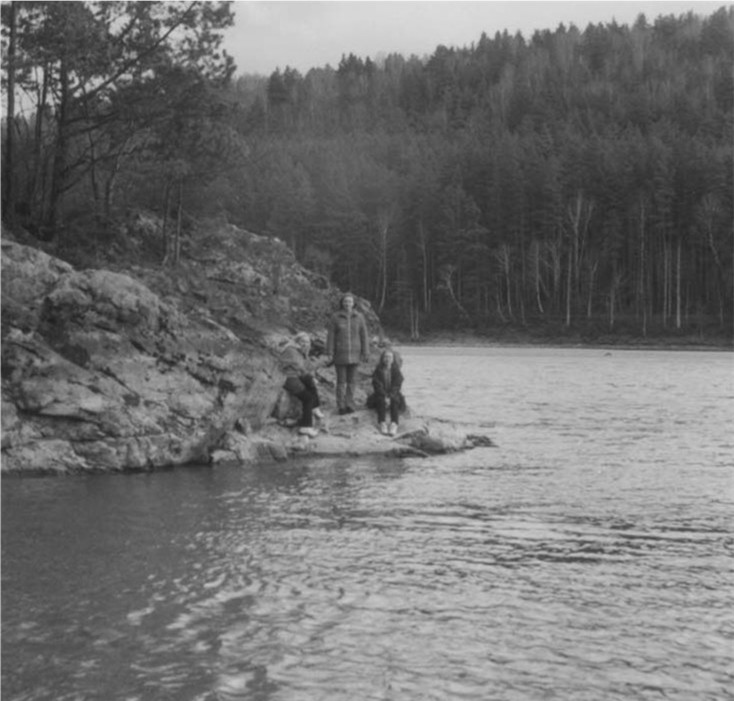 G.I.08 HEART OF EUROPE CD mini-album
2003
At last, the mini-album of recordings in progress when the doomed master recorder expired! 8 tracks starting and ending with two versions of the (almost fittingly?) precious 'Giada' and visiting some darker places in between, such as the haunting 'Greetings from Madrid', the unsettling '34 Burnbank gardens' and the more punky 'Lazy swimmers I'. As mastering engineer Chris Hudec stated:
"I would describe this mini LP as aural textures.It's so organic sounding, and goes from harsh and gritty to lush and warm."
This is indeed an intriguing and versatile journey - and well worth the trip...
" Teaming with glittering melodies and instrumentation. This is a high-spirited indie album."
Gaz fanzine "All in all a great album from a guy that obviously can do a lot of different things"
Past and present webzine ( who rated it with 4 smilies!)
SORRY, NO LONGER AVAILABLE - see 'While You Were At Church' CD above